BMW Keyless Remote Programming Instructions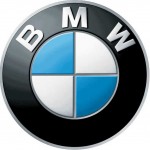 Most modern BMW automobiles are standard equipped with keyless entry remote systems and programmable key fobs.
Started in Germany in1917, BMW (Bayerische Motoren Werke) manufactures cars, motorcycles and engines. BMW brands include Mini, BMW, Rolls Royce and Husqvarna.
We can provide programming instructions for keyless entry systems for many BMW models including the 3 Series and the X3.
We have 'how to program keyless remote' instructions for the following models of BMW: