Buick Keyless Remote Programming Instructions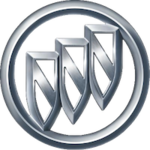 Many Buick models and years are equipped with keyless remote systems and have a user programmable method for re-programming their remote key fobs. ProgramCarRemotes.com provides instructions on how to program a key fob for several Buick models.
Manufactured by General Motors (we have keyless remote programming instructions for many GM brands including Buick, Chevrolet, Cadillac, GMC and Pontiac) Buick is a luxury brand and is the oldest brand of American automobile.
We have 'how to program keyless remote' instructions for the following models of Buick: