Chevrolet Keyless Remote Programming Instructions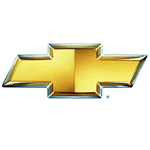 Learn how to program keyless entry remote key fobs for most Chevrolet brands. Chevrolet (or 'Chevy' as it is popularly known) is one of the bigger divisions of the General Motors (GM) company and they produce and sell cars across the globe.
Chevrolet has mostly been synonymous with low priced 'value' vehicles and therefore remote keyless entry systems were often only available as an extra; although most modern vehicles are equipped with the option and come with two remote key fobs.
As Chevrolet produces many different car brands including the Chevy Blazer, the Chevy HHR, the iconic Chevy Camaro, the Malibu, Impala and many others. many programming instructions for remote key fobs are standardized and repeated.
We have 'how to program keyless remote' instructions for the following models of Chevrolet: