Jaguar Keyless Remote Programming Instructions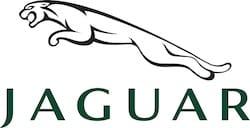 Jaguar manufactures luxury sedans and luxury sports cars and therefore keyless entry is standard equipment on most models since it became available. We have key fob programming instructions for some Jaguar model / year combinations.
A british manufacturer at heart, the company has traded hands a couple times over the last couple decades and is currently owned by Indian behemoth Tata motors.
Under the Ford era which lasted about 20 years Jaguar increased the number of models it carried and also increased the quality and reduced manufacturing expense. Current models (2012) include: F-Type, XF, XJ, and XK.
We have 'how to program keyless remote' instructions for the following models of Jaguar: